What is Khelo Rugby all about?
Our main social development project with rugby at its heart, where our passion for the game meets our passion to improve the lives of children.
In April 2019 Khelo Rugby was once again announced as a "Spirit of Rugby" partner of World Rugby for another two year period. This was incredibly exciting news for us and gave us a renewed enthusiasm and ambition having first been made a Spirit of Rugby partner in 2017.
Khelo Rugby begins by taking a rugby ball into underserved communities, as we gain the trust of the children and young adults in such communities and our relationship with them develops we can begin to work on other areas of activity. We have our own curriculum which explores a different social issue each month, we work on developing young coaches and leaders from the communities, carry out social initiatives - at all times being led by the children we are playing with.
Khelo now goes into 35 locations in Kolkata, 7 villages in and around Saraswatipur in the north of West Bengal, 9 locations in Bengaluru and with a group of villages in the Jarmundi block in Jharkhand - you can learn more about them through the links below as well as our curriculum, training for young coaches and our Winter Camp - the largest event which we run every year involving 1000s of children.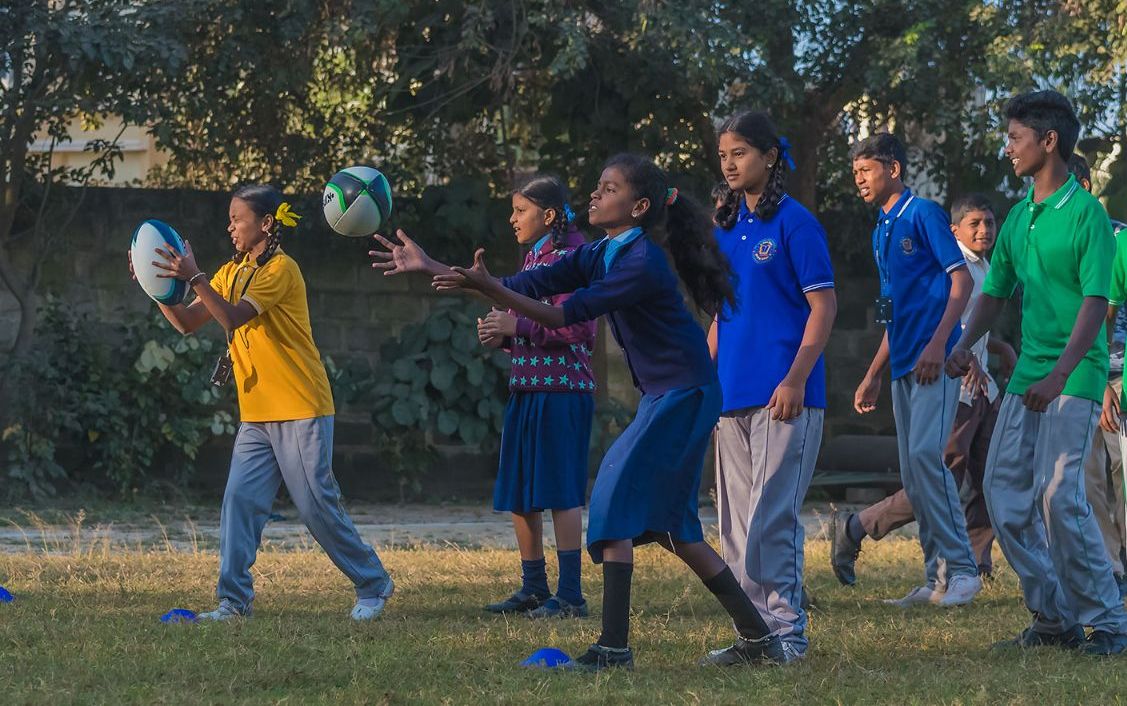 Our rugby project in Bengaluru which today takes regular rugby coaching into five small schools, four communities and runs an Academy project in partnership with local rugby club Racing Bengaluru.
We also run an 'Education to Employment' project with Decathlon which gives young rugby players the chance to learn about the retail business while also pursuing their Class 11 & 12 studies.
Please do watch the short movie below to better understand what Khelo is about.